Watched The Police in concert last night at the Key Arena. Awesome, awesome show. It was simply amazing. Three guys rocking the arena with songs I grew up with. These guys are real musicians. Sting's voice is still sexy and haunting, Stewart is a genius on percussion, and Andy is truly gifted. I've seen bands that just make a lot of noise rock the arena, but these were three guys playing music AND rocking the arena.
I have to be honest though and say I was never a big fan of The Police. I knew their music, it was part of my formative years when MTV only played videos. I hear them and I think junior high. I really liked Sting when he went solo, and he was the real draw for me when Gareth asked if I wanted to go. However, after last night, I'm converted. I have a huge crush on Stewart Copeland, the drummer. He's just incredible with the sticks. Gareth asked me what I liked so much about him and I said, "I don't know. There's something endearing about him. He looks like he was the geek in high school who became the rockstar." But from his younger photos, I don't think he was a geek. He was actually pretty hot.
His current publicity photos don't do him justice. He has this great mane of silver hair and a beatific smile. A drummer with glasses. So cool!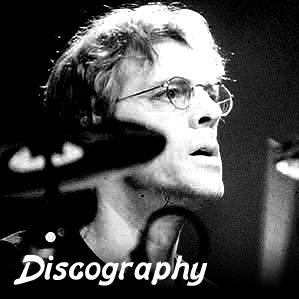 None of them have lost their touch. They actually sound younger than their years, and I appreciate their music more so now. Sting and Stewart are in prime shape. Andy Summers? Not so much, but he played around on stage more than Sting, and his fingers are still incredibly nimble.
I was watching some old concert clips on Youtube, and sound quality notwithstanding, they sound so much better now. Their younger performances had an unpolished, almost manic drive. Last night, they were flawlessly smooth. Sophistacated rock stars. Oxymoron? Well it applies here. You could say they've slowed with age, but I think, like anyone who's matured and gained more experience, The Police just knew how better to entice, entrance, draw out the pleasure and satisfy their fans.
I get a little OCD when I find something I like, so I've been scouring YouTube for clips of Stewart. I think this one gives great insight to his gift: